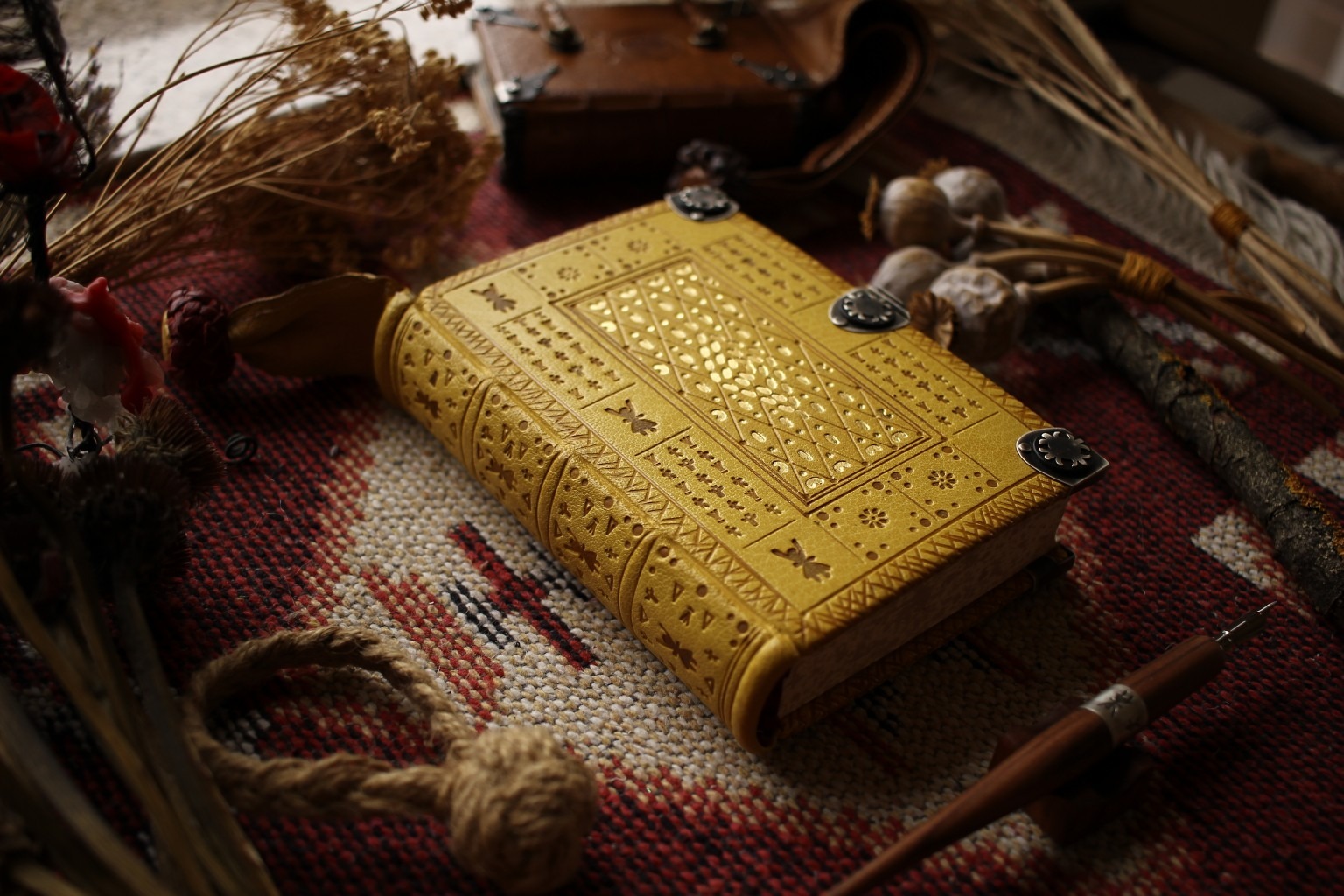 I AM FAR AWAY – A Curious Journal, Bound in Yellow Goatskin
A book bound from much inspiration, stemming from many places. It was born from a fascination of primitive artworks, 15 century binding techniques and our own reimagination of combining different materials. It is a color I've not used before. This book is ancient in a way. Paying homage to the sun, to our ancestors, to our consciousness. "I Am Far Away" because when looking at the book I am not here. I am astounded at how my father beautifully combined his knowledge of wood and metal on these wonderful fittings.
They are made with three layers, the first and last being sterling silver, while the center is a thinned down ebony plank. The color of the patinated and matted silver combines excellently with the dark ebony. The book wouldn't be complete without this set of corners and its clasp, they truly balance the condensed decoration of this bright yellow book. It is something we haven't done before. Another novelty are the lino printed endpapers, again from an original design and using the handmade paper from the binder.
The red arches compliment the red leather highlights such as the saddle-stitched endbands and the complex knot at the end of the spine extension. A reimagining of the medieval girdle book but the extension going from the spine, instead of the covers.
---
---