STOPAN
Master Bookbinder at the Bulgarian National Crafts Chamber
I am fascinated by pre-printing press book structures and incorporate much of their valuable properties into my designs. I do my best to pay homage to the old Bulgarian decorative traditions and use them as a base. My biggest ambition is to continue to fuse my love for writing and bookbinding with my father's mastery of wood and silver, and my mother's expertise with fabrics to create contemporary but laden with history works of art and craft.
At the beginning of 2018, I was formally recognized by the Bulgarian National Craft Chamber as a master bookbinder. A goal I've been preparing for with constant trial and error, reading up literature and examining examples of bindings in our libraries' special collections, trying to deconstruct the methods of their making.
---
---
Ivo Daskalov
My Father – Silversmith, Wood Carver and Gem Setter
My father joined the work in 2018 and in his small jeweler's workshop, he creates unique pieces of jewelry, pens, corners, clasps and fittings from precious metals. His silversmithing story begins here in Sofia in the year 1992, soon after the fall of the communist regime. In search for work, he stumbled upon a small workshop creating silver pendants that was looking for apprentices. He learned the basics in his 3-year stay there but his peak was definitely when he began exploring his own artistic projects through our mutual work.
---
---
Gergana Daskalova
My Mother – Weaver, Knitter and Textile Artist
My mother started working with yarns and textiles from a very young age with the help of her grandmother, who was a master of such household crafts. Being her favorite apprentice, my mother was the only granddaughter from the family who had the privilege of inheriting the knowledge. For decades, she developed her skills in these fields but still only in the original home craft aspect, while professionally being engaged in other activities. The 2020 pandemic and our mutual conversations made my mother reevaluate her expertise and consider a more artistic pursuit of her skills in collaboration with me and my father.
---
---
OUR ART
Our artworks are always conceptually revolving around bottomless well of folklore and its decorative traditions, so abundant in our lands. We're trying to tap into the mind of the simple villager from the past who had an an extraordinary tool set for creating symbols in the form of rituals and spiritual belief, a well as through their helpful objects in everyday life.
---
---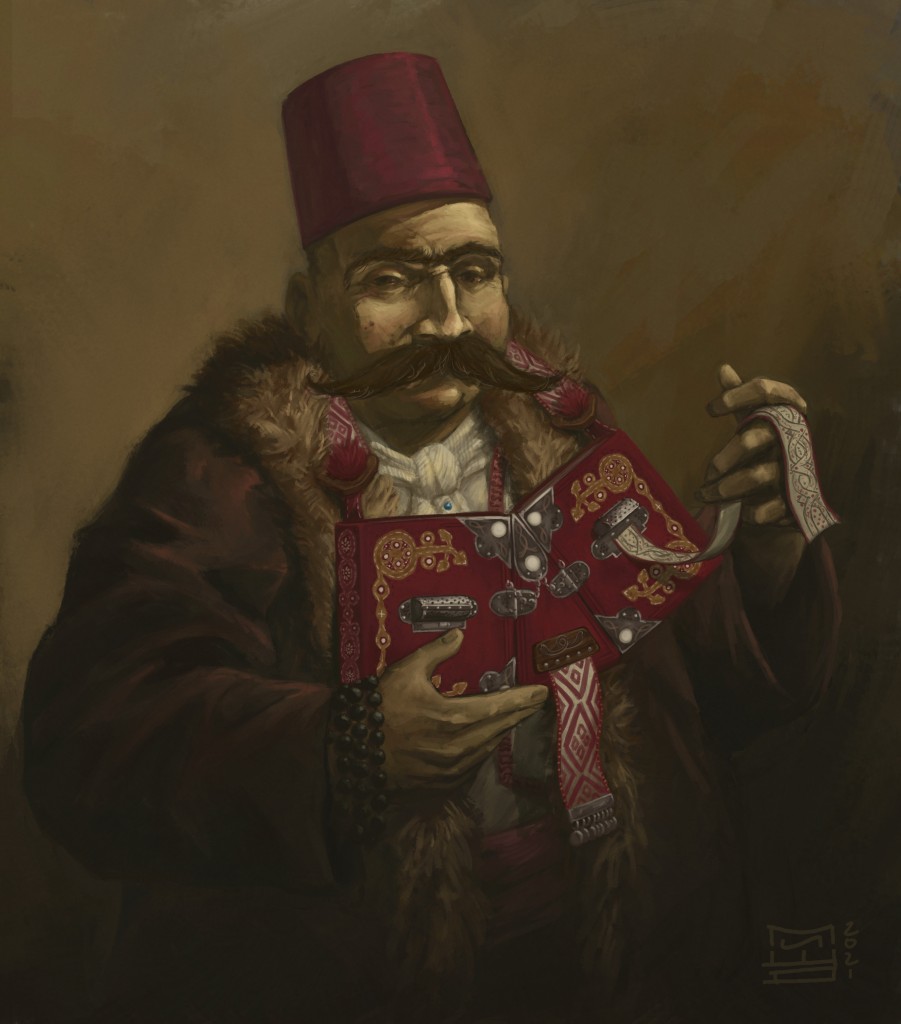 NEW BULGARIAN ART BINDING
Giving New Life to the Root
The works themselves are often beyond the realm of function and cautiously play with the boundaries of the book form. Through them we make an active dialogue with the past and a broken tradition. We create a tangible proposal on how it could be continued by being influenced not only by our national book treasures, but also the genius of the old Bulgarian master stonemasons, goldsmiths, carvers, potters, weavers and others.
This reimagining would not have been possible without the contribution of the many foreign master bookbinders who have developed this craft over the centuries in which we have not. We inevitably pay tribute to them in the most respectful way possible.
---
---
PAYING HOMAGE
I cherish the old bindings, made in monasteries by self-taught scribes. They managed to produce beautiful books that remain intact even centuries later. I admire the scale of these works, their rough structure, sincerity and undeniable toughness. Each page of these books is handcrafted, either from parchment or handmade paper, each letter carefully written, forever encapsulating the personal touch if its maker. I strive to re-create this spirit in our artworks, altered by the time we live in, to give new breath to a severed tradition.
---
---
EXPLORE OUR WORK
---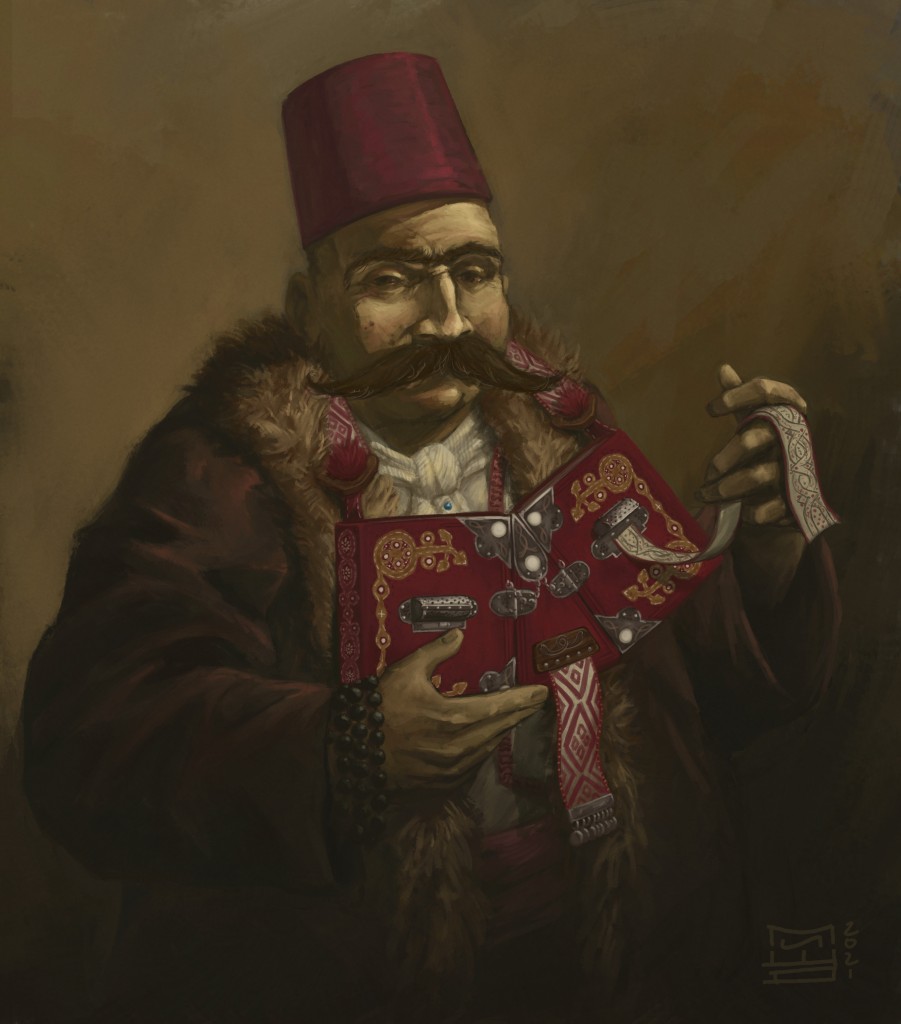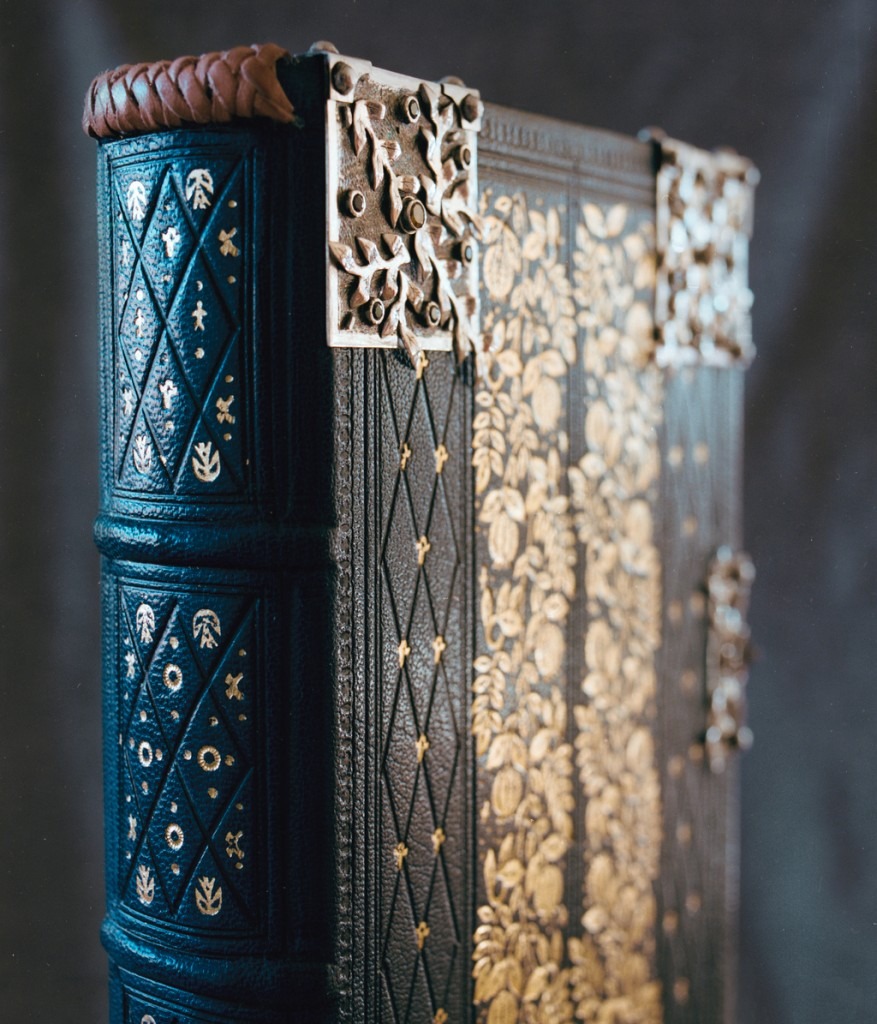 ---