Books and Journals
A selection of objects presenting our exploration of the craft of bookbinding.
---
Sunset over Jinyangho
A set of books done during the Jinju Artist-in-Residence Project 2021 in Jinju City, South Korea. A fusion of European book structure and Korean traditional Hanji paper, silk and metal fittings. Done in the forest workshop of master Tegyo near Jinyangho lake.
2021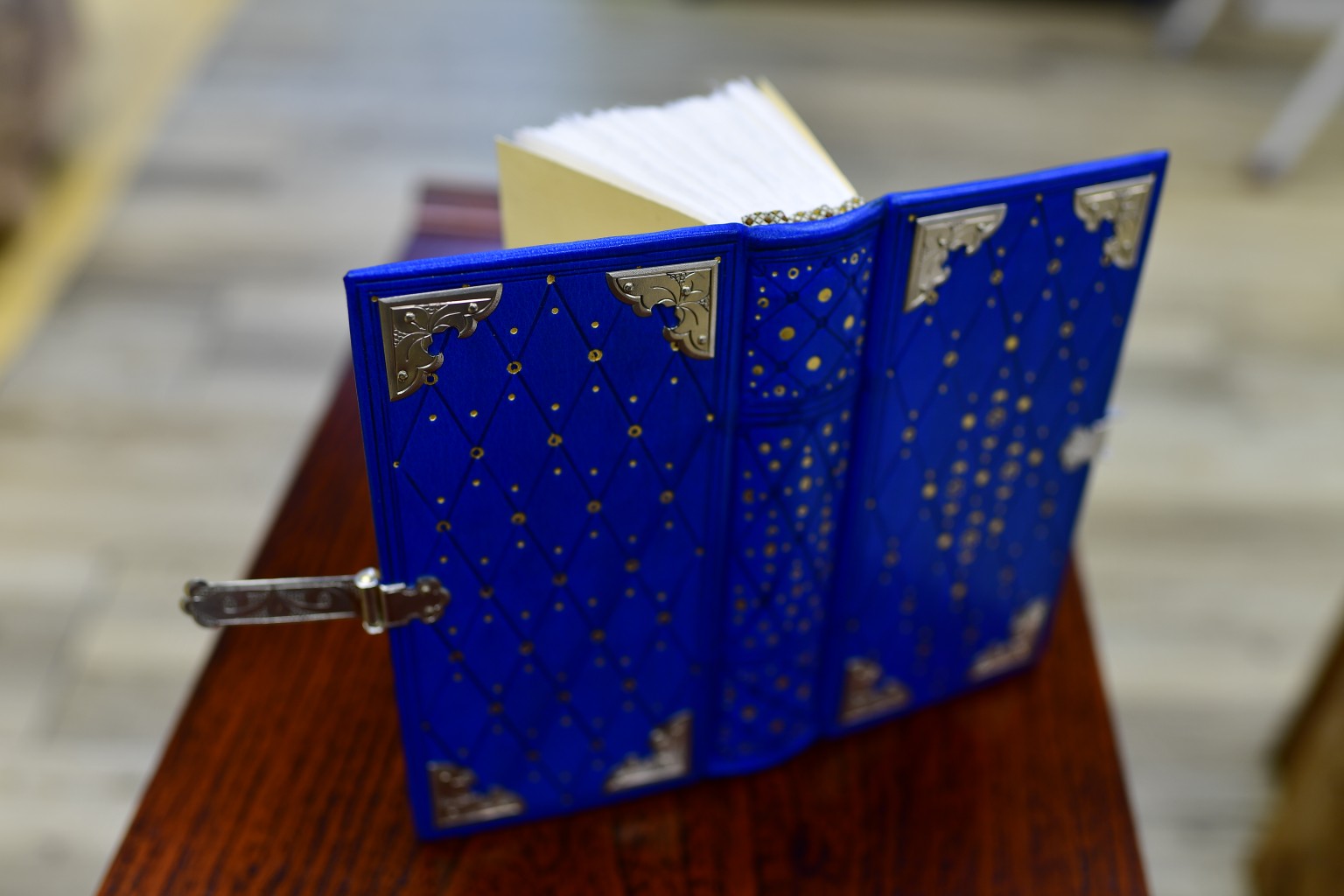 ---
WELLS COLLECTION
A contemporary refinement of Byzantine bookbinding influences for a comfortable journal book format.
2021
---
PASSAGE COLLECTION
2020
An experiment with the square book format.
---
BIRCH GROVE
A blank book birch bark fitted covers. The bark was extracted from fallen birch trees in a forest near Sofia, Bulgaria.
2020
---
RED CLOUD
A humble homage to the maril – the signature leather marbling technique of Philip Smith.
2020
---
FOUR GOSPELS
The four gospels formatted in-house in Bulgarian. The printed pages bound in a leather mosaic binding for the Sixth International Biennale for Contemporary Church Arts 2019 in Veliko Turnovo, Bulgaria. The binding was nominated for first prize.
2019
---
I AM FAR AWAY
A primal decorative exploration with girdle book elements and silver fittings in combination with ebony wood.
2019
---
PILLARS COLLECTION
An attempt to unearth and refine a new Bulgarian style in bookbinding. Included in the Jinju Traditional Crafts Biennale 2021 in Jinju City, South Korea and the Homo Faber Event 2022, Next Of Europe Exhibition at Fondazione Giorgio Cini, Venice, Italy.
2019
---